What's New
Who We Are
Established in 2018, Balance of Seven, LLC is a small independent press dedicated to keeping the magic in publishing. Our readers crave magic, and we aim to bring it to them by providing a platform for new voices and perspectives. Owned and operated by a cis woman and a trans man: diversity and allyship are at the very core of our makeup. We bravely venture beyond genre; when publishing emerging voices, we find they often do not fit "inside the box." Many of our books are award winning or #1 Amazon bestsellers, sometimes both. Come say hello to us and discover the book you didn't know you loved at balanceofseven.com.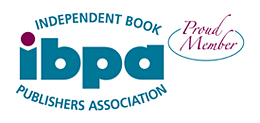 Our Mission, Our Magic
Our mission is simple: keep the magic in publishing.
We do this by:
Selecting manuscripts by underrepresented writers (women, LGBTQIA+, BIPOC, those who battle mental or physical challenges, and more)
Implementing a multilayered editorial process to ensure excellence in storytelling and mechanics
Working side by side with authors, illustrators, designers, and sometimes letterers and colorists to create custom, one-of-a-kind books that reflect the true essence of the story
Publishing high-quality, professional books that change the way readers view the world
To build a better bookshelf that includes all voices.
Diversity, Equity, and Inclusion (DEI)
At Balance of Seven, our mission is to keep the magic in publishing—and diversity is magic. We view diversity, equity, and inclusion as the amplification of voices and ideas from cultures, lifestyles, and experiences that paint a broader picture of our community than has previously been portrayed. We invite you to discover the book you didn't know you loved.
What Readers Say About Our Books