Our Authors
Nyri A. Bakkalian, Ph.D. is a queer Armenian-American by birth, a military historian by training, and is proud to have called both the American and Japanese northeast her home. Her writing, art, and photography have appeared in Gutsy Broads, Metropolis Japan, The Copperfield Review, Gods and Radicals, Con course, The Raven Chronicles, Inklette, QueerPGH, and other venues. Her essay "Curtains in the Breeze" won first place in The Fountain Magazine's 2017 essay contest. What's her secret, you ask? Garlic and Turkish coffee. But really, mostly Turkish coffee. Follow her blog at sparrowdreams.com, and come say hello to her on social media at @riversidewings.
Charleigh Brennan lives on a sheep farm in Vermont with permission of her dragon overlords.  A San Francisco native, she is whimsical, pragmatic, and a chronic overthinker.  She has studied folklore through extensive reading and her travels around the world.  She likes to write about characters with diverse backgrounds who tend to be more than they appear to be.  When she's not waiting for the sheep to quiet down so she can sleep or consulting her dragons on Very Important Matters, you can find her watching international movies with her Carl Jung action figure.  Follow her on Facebook at Charleigh Brennan – Author.

Bio Coming Soon!

Award-winning bestseller D. Gabrielle Jensen was born and reared in the rural mountains of Colorado but she has asphalt in her veins, feeling a lifelong call to the city, any city, to chaos and noise, to steel and glass. It is for that reason her characters make their homes in a city. Urban fantasy became the genre that made the most sense, infusing fantasy and the paranormal into the music of the City.
She loves things that begin with the letter "C" – coffee, cats, cities, conversation, concerts – and things that don't – airports, macro photography, urban decay, macro photography of urban decay, and the beauty of flaw. Visit her at dgabriellejensen.com.
Bio Coming Soon!

Georgina Key is a writer and artist who lives in Houston, Texas with her husband and two sons. She graduated with an M.A. in English and has taught writing for many years, formally at the college level, through Writers in the Schools, and independently as a private writing tutor. 
She and her husband are founding editors of the children's literary zine, Silver Rocket and co-authored the chapbook, Mean Ugly Cat. She does audiobooks for Sight into Sound Radio and is voice talent for Litopia Pop-Ups. Georgina is also a volunteer at Writespace, a non-profit literary arts organization based in Houston.
After moving to the states from England, Georgina and her family vacationed in Galveston, Texas each summer. The remote community of Bolivar Peninsula on the Texas Gulf Coast was so different from where she was brought up, and she quickly fell in love with the authentic beauty of the landscape and its inhabitants. Her dream of owning her own little house by the sea came true years later. Shiny Bits in Between is her love letter to Bolivar Peninsula.
Visit her at georginakey.com for news and updates or on Facebook @shiny bits in between.
Theodore Niretac Tinker grew up dreaming of fantastical worlds and creatures, of plots in space, and of strange new cultures. Certain he needed something other than writing to support his through life, he spent his time at the University of Texas at Dallas focusing on math and computer science. Two years after graduating with a BS in applied math, he rediscovered his true passion and rededicated himself to his literary dreams.
Since then, Tod has published an ongoing series of young adult spiritual/fantasy novels, including Peace of Evon, Gift of War, and Lost King. His short stories have appeared in HWG Press's Riding the Waves and Out of Many, One, Inklings Publishing's Eclectically Cosmic and Eclectically Heroic, and Writespace's In Medias Res. His poetry has been published in OWS's Primal Elements.
Debbie Burns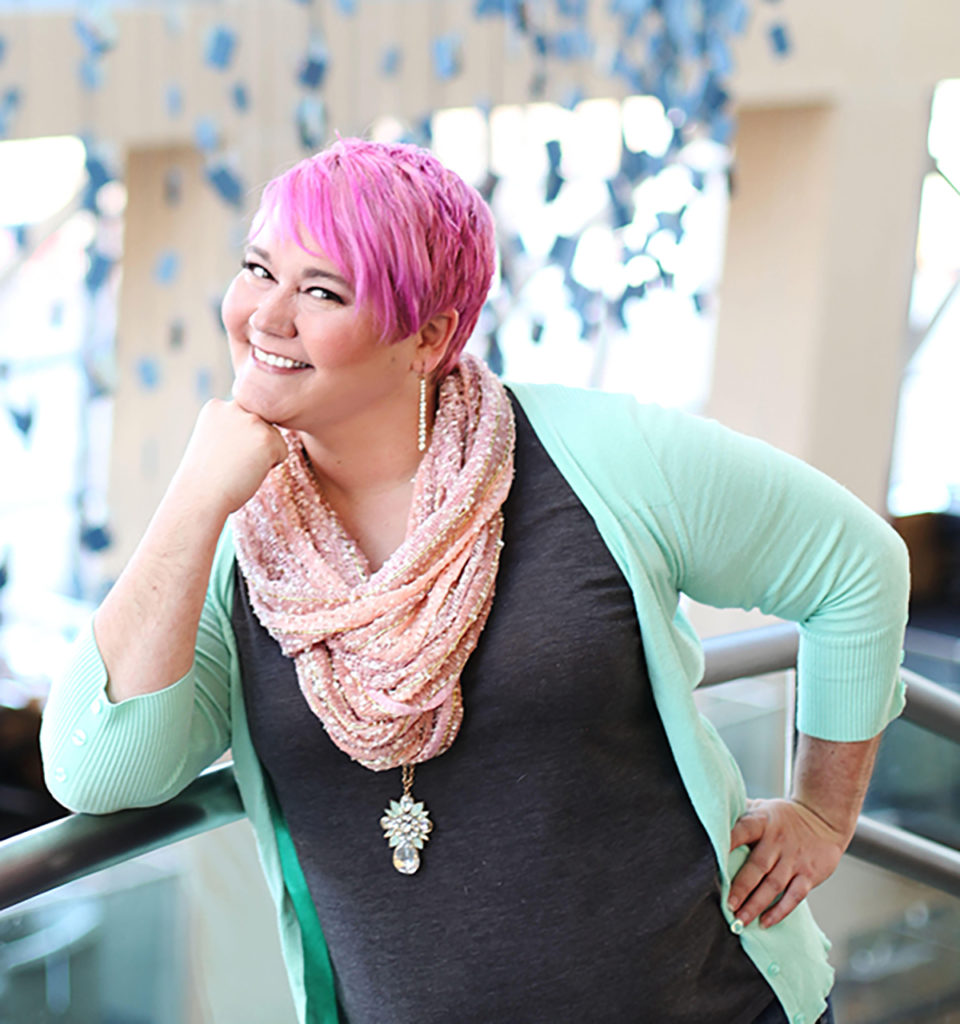 Debbie Burns is a Molotov cocktail in Hello Kitty packaging who's been navigating trauma for the last thirty-plus years, weaving those truths into commercial fiction for the last eight, coaching creative visionaries for the last three, and firing glitter cannons since she realized she actually does like the color pink. International bestselling author and founder of Creative Central, Fiction Expedition, Sacred Rebels Mastermind, and many other delicious programs and transformative experiences, Deb is a kickass Soul Mapper and courage coach helping creative visionaries navigate their inner magic to transform their outer world. She's here to show you how to believe in yourself (and your art!) so strongly that the world can't help but believe in you too. You can find her living her Happily EPIC After in Utah (for now!) with her husband, Joe, and her not-so-little-but-totally-adorable pittie, Josser.
M. Rose Callahan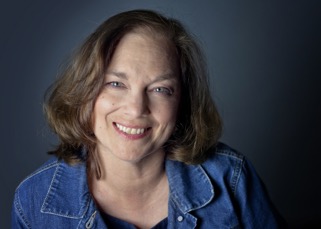 M. Rose Callahan's interest in the paranormal and all things spooky gives her insights into the terror lurking beneath the ordinary and innocent. The author of short and flash fiction pieces, she twists fright and fate into dread-filled tales, providing readers a supernatural experience in the well-lit room of their choice. Her tales include Toss of a Coin, The Color of Fear, and, in Balance of Seven's anthology Winter Whimsy, The Snow Demon. Follow her haunts on Twitter @MRoseCallahan.
Kelly Lynn Colby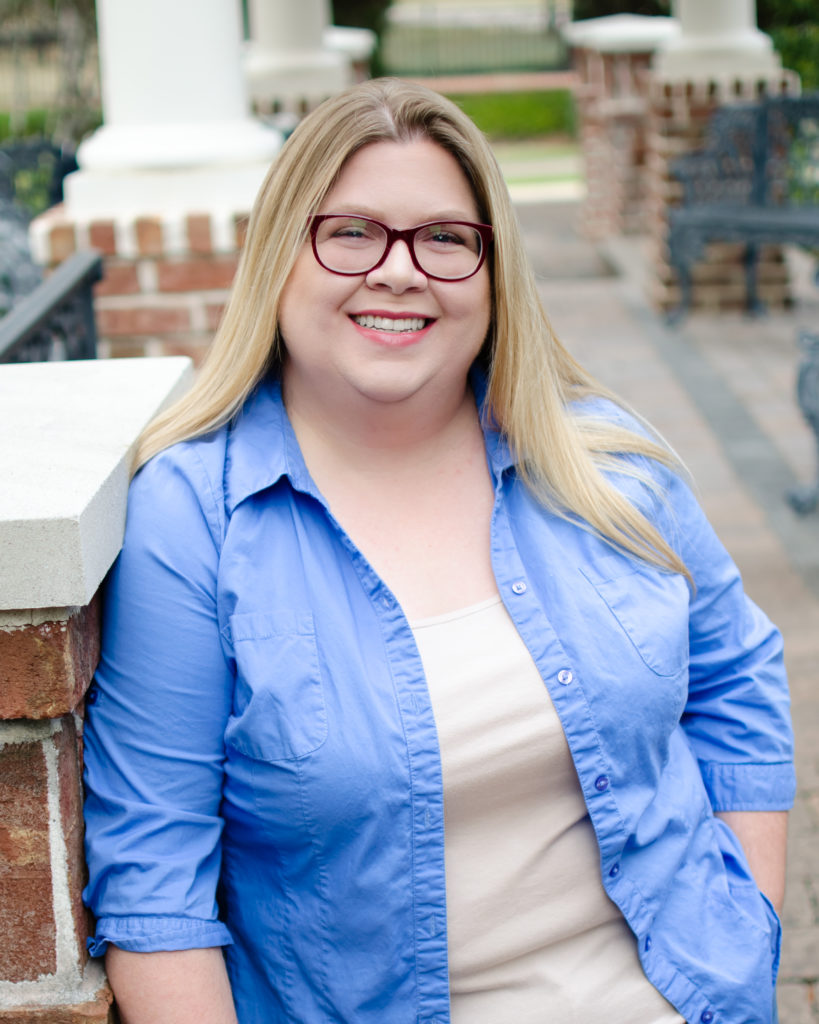 Kelly Lynn Colby is a professional volunteer who lives in the suburbs of Houston with a menagerie of two-legged and four-legged family members. She's an avid believer in community and promotes the writing one wherever she goes. Her BS in biology hangs above her desk looking important while she writes about magic and dragons. To find out more about her and her other publications, visit her website at www.KellyLynnColby.com.
A.R. Coble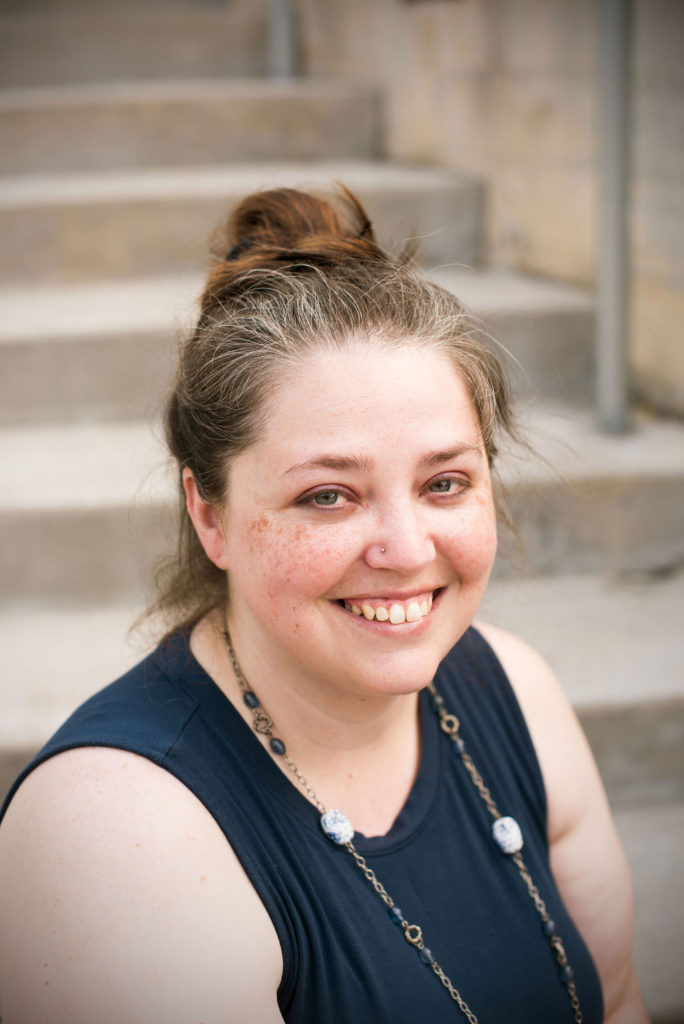 Andrea is an awkwardly pleasant fantasy writer and proud nerd-mom. Originally from Northern California, she has more than willingly called Southwest Missouri her home for more than twenty years. Andrea has a hard-working husband, two amazing daughters, and two very goofy dogs.
As a CNA who works in hospice, her work is often inspired by the patients she serves. Her favorite part about working in hospice is showing her patients that they are loved while helping them maintain their dignity, even in death.
Visit her website, www.arcoble.com, and follow her on social media: on Facebook at author.a.r.coble, on Instagram at arcoble.author, and on Twitter at ARCoble1.
Celosia Crane
Celosia Crane is a vintage maven by day and a romance author by night. She is a whiskey-loving lady with a passion for classic American muscle cars, and a penchant for hair flowers, crinolines and lipstick. Weaving together themes of connection and second chances her works include "Cardinals in the Snow" a novella, and "Whiskey Punch: A Vintage Hearts Novel" which is published as a serial at http://www.patreon.com/CelosiaCrane. You can follow her antics on http://www.facebook.com/CelosiaCraneAuthor, Twitter @CelosiaCrane and on her lifestyle blog http://CelosiaCrane.Wordpress.com
H.M. Forrest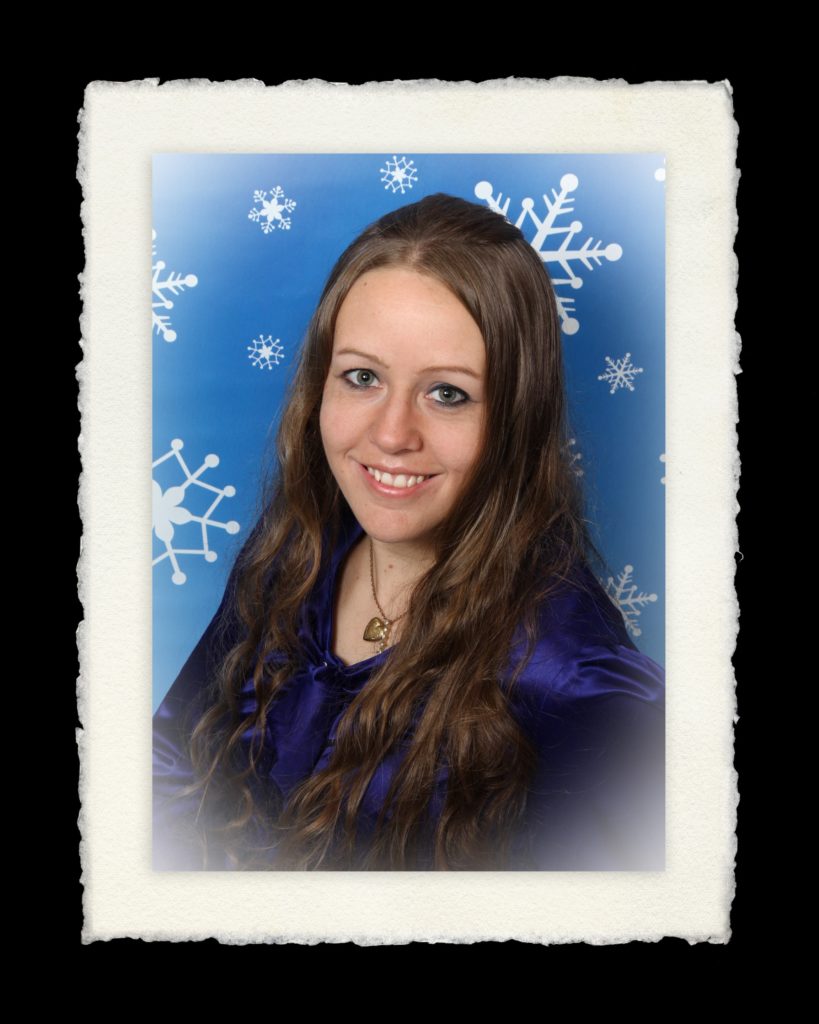 H. M. Forrest is an experienced writer and editor who lives in sunny Arizona with her son and exotic pets. She has been published under various pen names in Chicken Soup for the Soul books and through winning short story fiction contests. She loves all things elves, and has completed numerous short stories about the wondrous world of elves and their adventures, with full-length novels for Young Adults in progress. You can see her works and updates at: https://www.facebook.com/H.M.ForrestAuthor.
K.A. Fox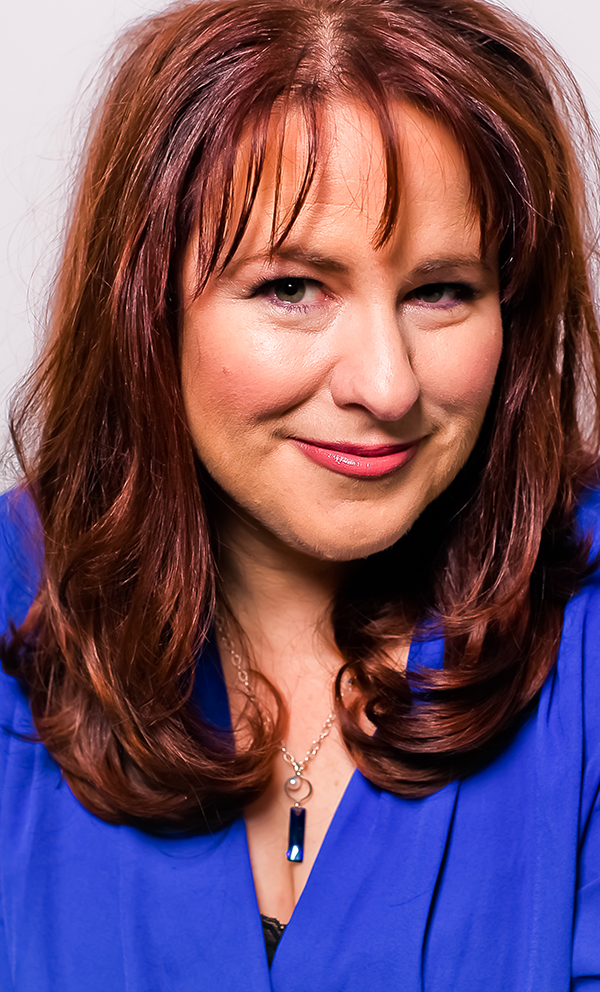 K. A. Fox is a proud military brat who has lived all over the world but now calls the Midwest home. She's a speculative fiction author who loves all things fantasy and science fiction, and a steamy bit of romance is always welcome. She uses her psychological training daily to work to convince her husband and three sons that she's always right. She's looking forward to the day when her first novel, The Devil's Own, is available to all her readers. When not writing, she can usually be found hiding somewhere with a book and a piece of chocolate, or chasing after her adorable Hell Hound. You can connect with her at imkafox.com.
Kimberly Gail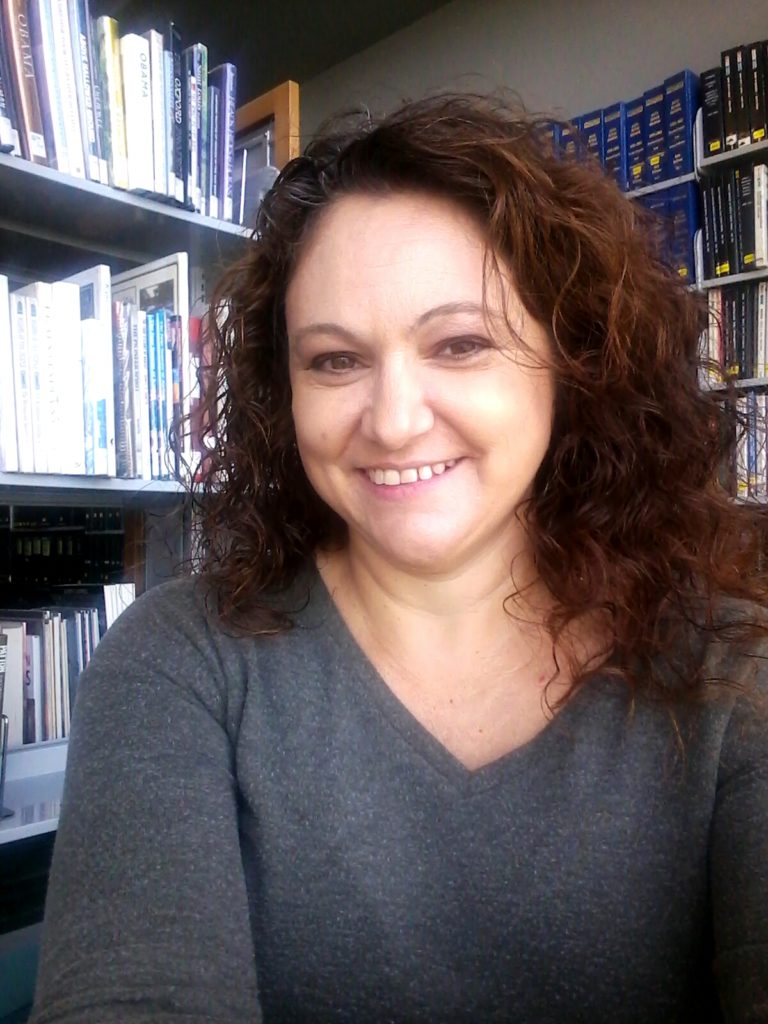 Kimberly Gail grew up in Kansas but has neither lived on a farm nor been swept away to a magical land by a tornado. She does however craft magical worlds in her mind that she lovingly transforms into words through her writing.
She is a mother of three; two newly-minted adults, and one highly opinionated pre-teen whom she is currently home-schooling.
You can find Kimberly at kimberlygail.com where she shares about writing, life, parenthood, spirituality, and homeschool. You can also find her on Instagram at kimberly_gail_writers_life as well as on Facebook.
K.N. Gemme
K. N. Gemme is a city girl with a country soul. Born and raised in Massachusetts, she didn't start out with a love of books. In fact, she actively avoided them. It wasn't until her fourth-grade teacher recognized her struggle, and a kind woman volunteered to help her, that K. N. finally saw the magic of the written word.
It took years, a simple idea she couldn't let go, and the love and support of her family and friends for K. N. to realize she could be more than just a book snake ("book worm" is too small a creature to describe her reading habit). So she became a writer herself. Nowadays, once K. N. finishes her time in the real world, you can often find her stepping into the pages of her own work, writing urban fantasy.
K. N. Gemme can't wait to share more of her story with you, so check out her website at https://kngemme.com.
Hayley Green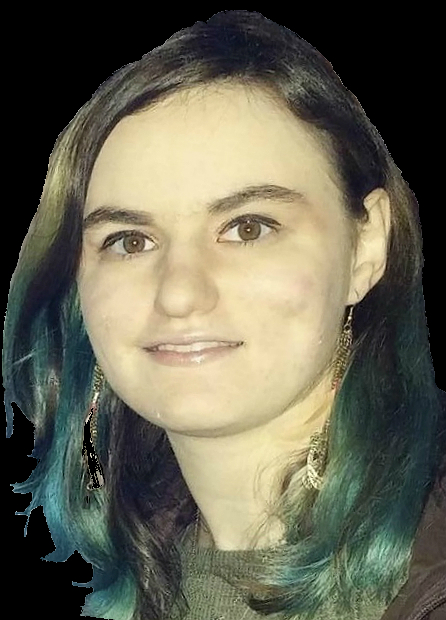 Hayley Green is a writer, avid reader, music lover, chocolate addict, office supply collector, life-long learner, and organization and productivity buff.
Her love of reading began before her conscious memory. Writing grew out of that. Both were an extension of playing pretend and gave her creative imagination an outlet. She now channels her creative energy into many projects, including cofounding Write of Passion as editor in chief, coleading the Write Away feedback group, and running daily word sprints with her writer friends. She can be found in the middle of working on several writing projects at once, reading at least five different books and magazines, and going to school for a degree in creative writing.
You can follow her on Facebook or Twitter at HayleyGAuthor, at coffeehousewriters.com/author/hayley-green, and on her blog at hayleygauthor.com. You can also check out Write of Passion at www.writeofpassion.com and on Facebook and Twitter at writeofpassion1.
Krisitine Haecker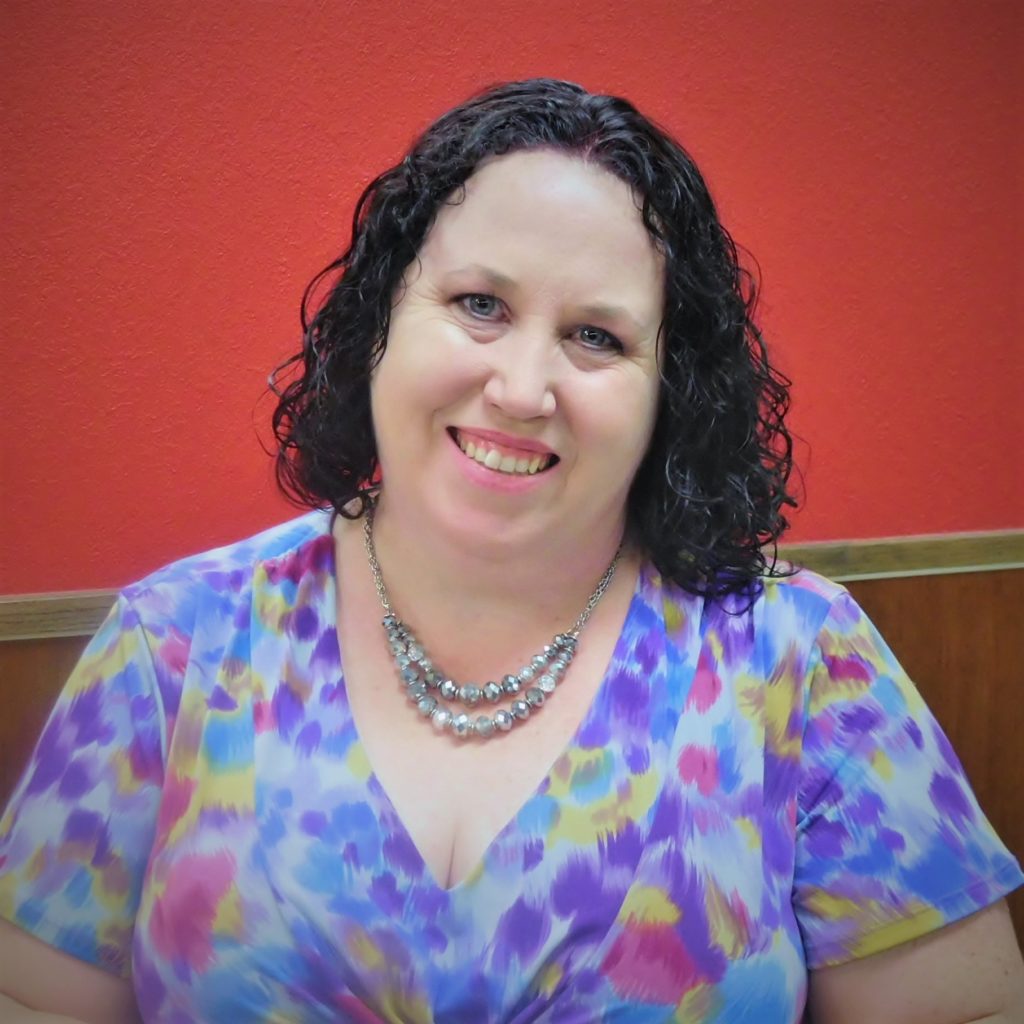 Kristine Haecker has been a prison guard, a grocery store checker, and an insurance agent, and she currently spends her days beating Excel into submission. All these experiences provide plenty of material for funny fiction from the real world. She primarily writes full-length beach-read novels and is expanding into short stories in both fantasy and sci-fi. She has creative nonfiction published in Creatives Rising, as well as an upcoming piece in Write of Passion.
She shares a fixer-upper in southern Wisconsin with her amazing husband of just a few years and their two fur babies, Ripley and Tosh. When she isn't working on a story, she spends her time bingeing NCIS with her husband, playing with the fur babies, crocheting baby hats, going out to eat far too often, and cheering on the Green Bay Packers!
Patricia Harrigan
Patrisha Harrigan is a farm girl through and through. She plays in the dirt, deals with all manner of crap, and you rarely see her without a ball cap. She is a wife, mother, and aunt with a tendency to take in strays-whether human or animal. She learned to create her own worlds at a young age as an escape from bullying and hopes to inspire others who suffer the same fate to do the same. Her husband is her high school sweetheart, and she firmly believes that there is someone out there for everyone. When Patrisha is not wrangling critters, or kids, she visits the coffee shop in her head where her characters gather to talk smack about her. You can follow her on FB @PHarriganAuthor and on Twitter @PatrishaHarrig2.
G. Pearl Kilgore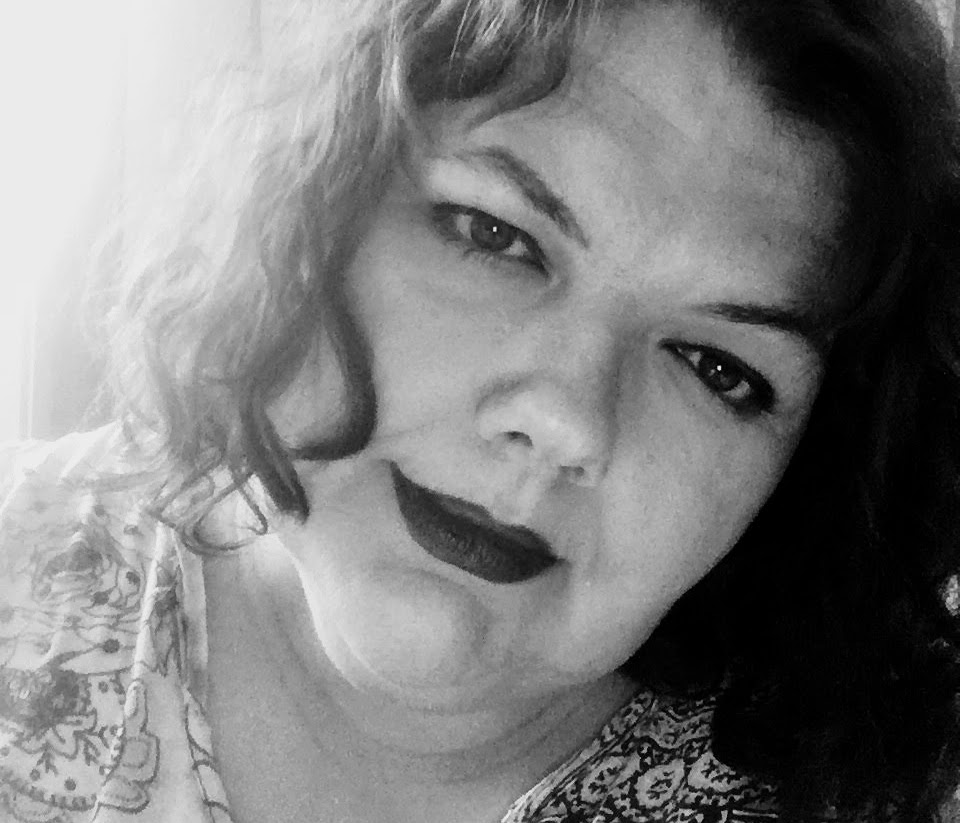 G. Pearl Kilgore has been a sci-fi fan since childhood and enjoys writing speculative fiction. Dragons Within is her second anthology.She was a finalist in the 2018 Stories of the Nature of Cities 2099 writing competition, and her short story entry, "Contraband," was featured in A Flash of Silver Green: Stories of the Nature of Cities by Publication Studios. She is currently writing her first novel. She enjoys exploring contemporary issues in her work, such as disability advocacy, medical ethics, environmental concerns, and civil rights. She has degrees in Allied Health Management and Early Childhood Development and has worked in both healthcare and education. She has a passion for science that she shares with her four children. She has two lazy cats but would love to have a pet dragon. Her son says that's not a good idea, though, because it may eat the pet unicorn that he hopes to one day create in a lab.
C.M. Lander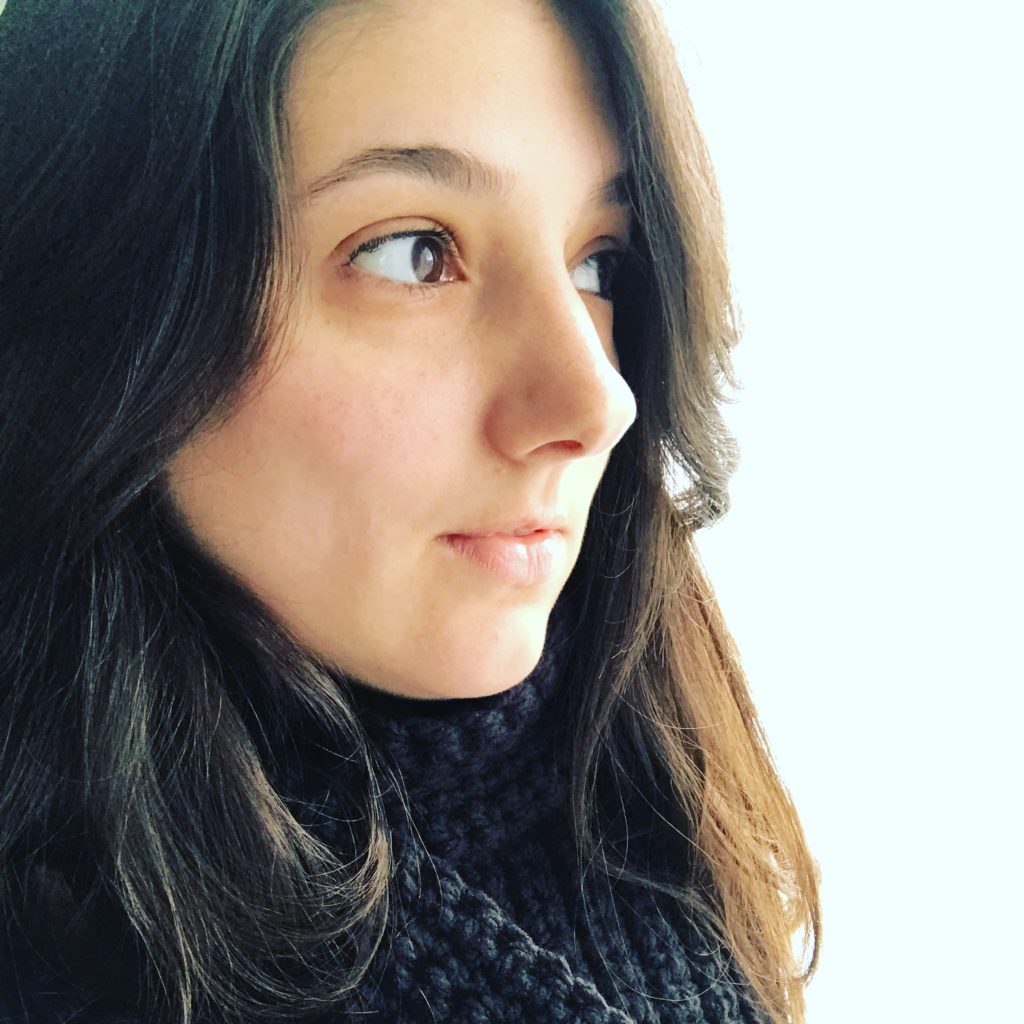 C. M. Lander is an emerging voice in the fantasy and science fiction genres. She holds a bachelor's degree in Creative Writing from Hofstra University, where she focused on her first love: poetry. She published her first novella, Friendless, in 2018, and her short stories have appeared in Beyond the Mask: A Fiction-Atlas Superhero Anthology and Seacrest Publishing's Cirque de Vol Mystique. She has been featured as Tumblr's Poet of the Day and placed second in the Bartleby Snopes Dialogue Only Contest.Ms. Lander is currently a student of law and is devoted to marrying her love of writing with philanthropic causes.
Ynes Malakova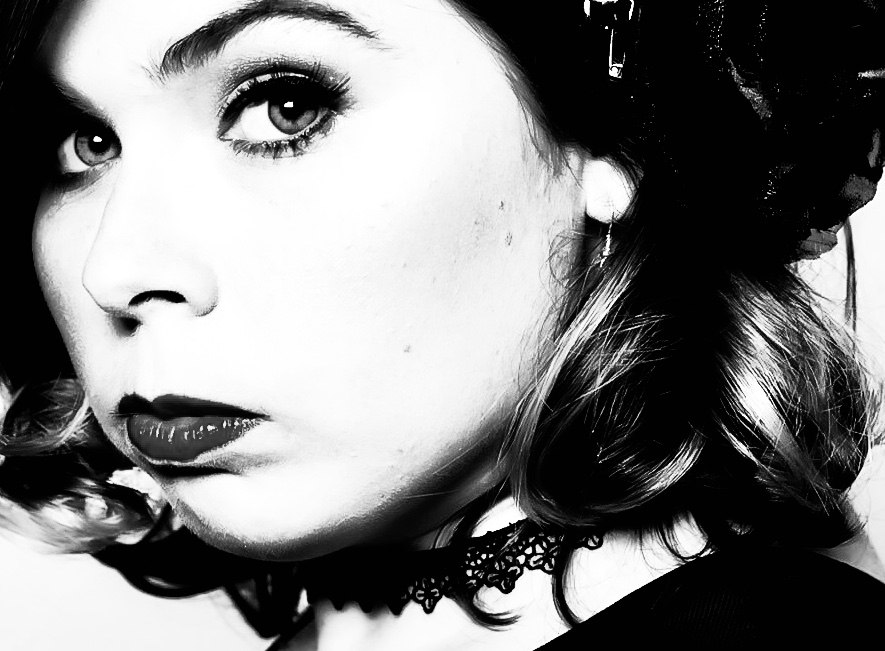 Ynes Malakova holds a deep reverence for the beauty found in darkness. With intense imagery and lyrical prose, she celebrates life, death, and the specter-like boundary between them. Her debut novel, Viper, is quickly nearing completion. Ynes is known for her gothic elegance and has a closet full of sugar skulls, roses, and lace. Follow her on Facebook and Instagram @ynesmalakova.
Allorianna Matsourani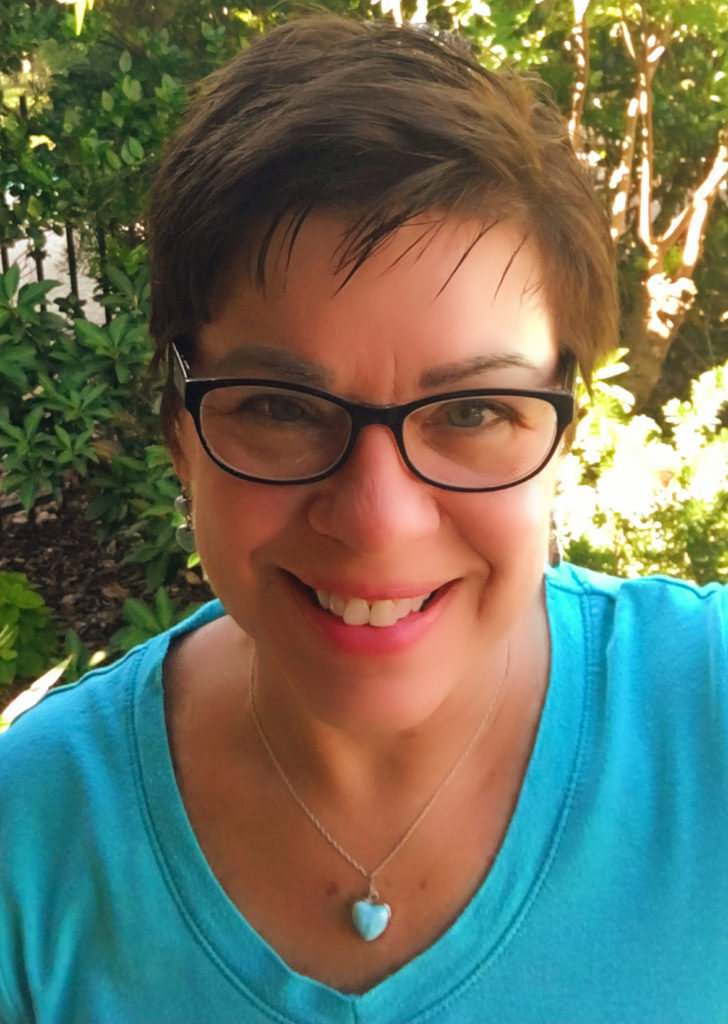 Allorianna Matsourani grew up on the East Coast of the United States near Annapolis, Maryland, and has been a writer at heart since she wrote her first fantasy fiction short story at age 12. She attended journalism school at the University of Maryland and has directed her writing efforts toward nonfiction articles for newspapers and magazines. Most recently Allorianna was the editor of a business-to-business magazine for the oil and gas, chemical, water and wastewater, coatings, marine, and power generation industries.
An avid reader and fan of science fiction, fantasy, and mystery novels, Allorianna has spent the past several years refocusing her writing on fiction. "Ghost Lights" is her first short story to appear in an anthology.
Shannon McRoberts
Shannon McRoberts writes epic fantasy and urban fantasy books while living in the rolling hills of Kentucky. Shannon is a lover of all kinds of fantasy but enjoys watching her collection of favorite shows, including Xena, Buffy, Firefly, Fairy Tail, Game of Thrones, and Farscape. When she's not busy taking care of her family, binge watching Netflix, or making fantasy art, Shannon is at her computer weaving myths and magic featuring women of grit and steel.
J.T. Morse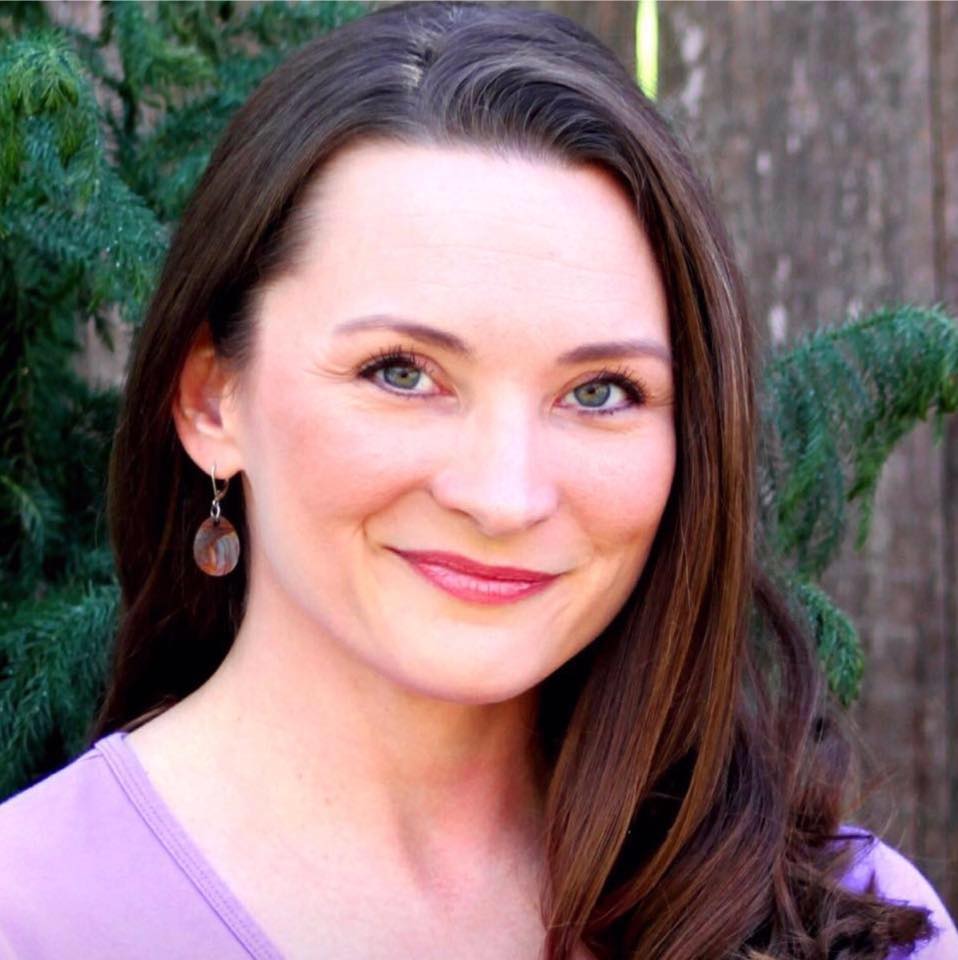 JT Morse is a speculative fiction writer of emotional poetry and character-driven narratives. She's had work published in the Creatives Rising e-zine, the Animal Uprising! horror anthology from Nightmare Press, and other literary publications under the pen name JT Haven. You can find her on social media as @JTMorseAuthor.
Jess Nickerson
Jess Nickerson has been an educational leader and mentor for thirteen years. Inspired by stories she read in class to her students, she began writing her own. When she isn't teaching or writing, she can be found hunting down treasures at thrift shops or overthinking things at the grocery store. She has a double BA in Literature and Elementary Education and is a certified floral designer. She lives in Massachusetts with her husband and their two cats. This is her first published piece. You can claim you've been a fan since before she was big by following her on Instagram at storytime_jess.
Finn O'Malley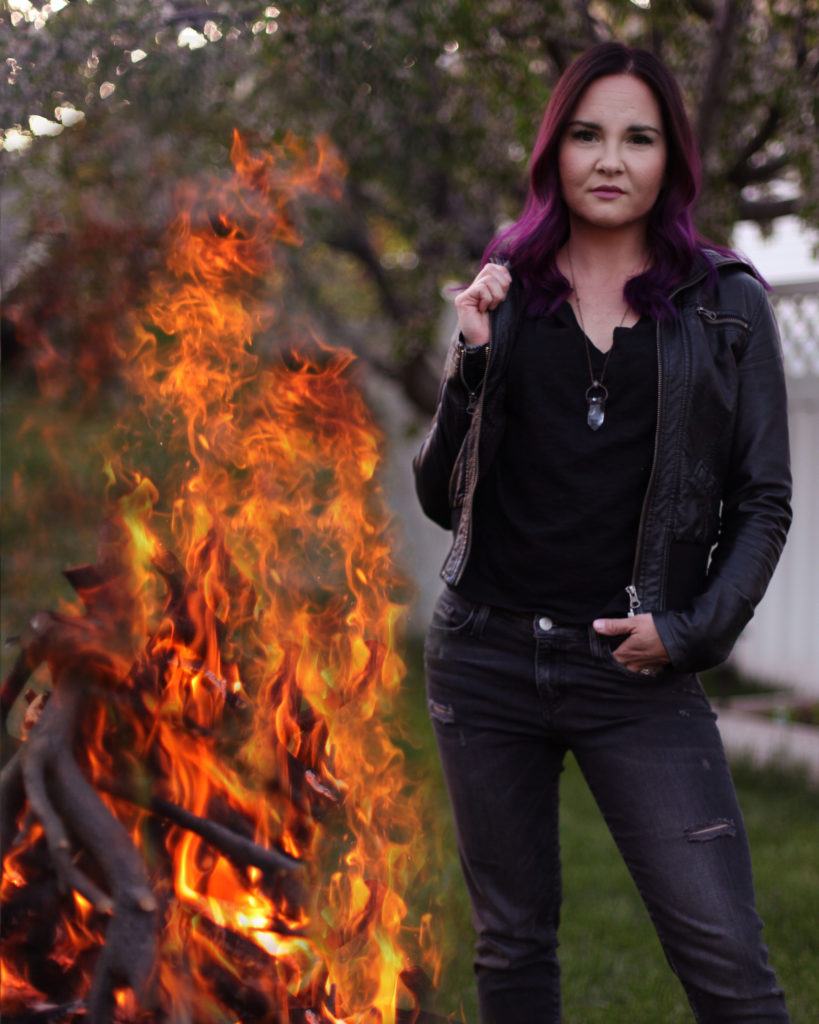 Finn O'Malley is an elemental goddess who loves writing, crystals, and daydreaming about her next meal. She lives in northern Utah with her human husband, two lovable teenagers, and two cat overlords on the hunt for adventure, world domination, and wet food. When she is not in her garden growing human-sized bushels of herbs, you can find Finn sitting on a mountaintop practicing yoga or penning witty urban fantasy adventures for humans who need a break from reality.
Follow her on Facebook at FinnOMalleyauthor and on Instagram at finn.omalley.author, or you can visit her website at www.finnomalley.com.
Leo Otherland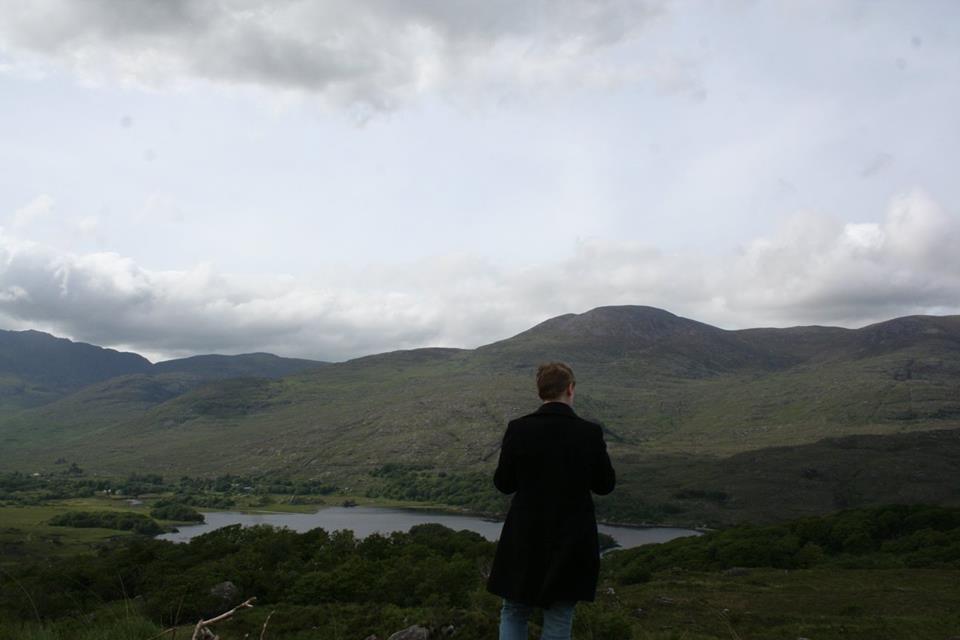 Leo Otherland is a dreamer, martial artist, and lover of all things strange and unordinary, from the arctic north woods of Wisconsin. This elusive scribbler acquired his passion for weaving stories of dark and broken things through a childhood spent huddling in books and dodging the unfriendly spirits residing in the haunted house he called home for several years.
Currently, Leo is doodling out a series dark, dystopian fantasy novels and various short pieces in a very ordinary apartment, hidden away somewhere unobtrusive. During the slight occasions he is not writing, this finicky, unrepentant otaku enjoys reading web comics, watching anime, and playing JRPGs. And while it's rare to catch this skittish pensmith out in the daylight, his published works can be found in Creatives Rising and Write of Passion. The author himself can be located on Facebook at Leo Otherland – Author.
Logos Peregrin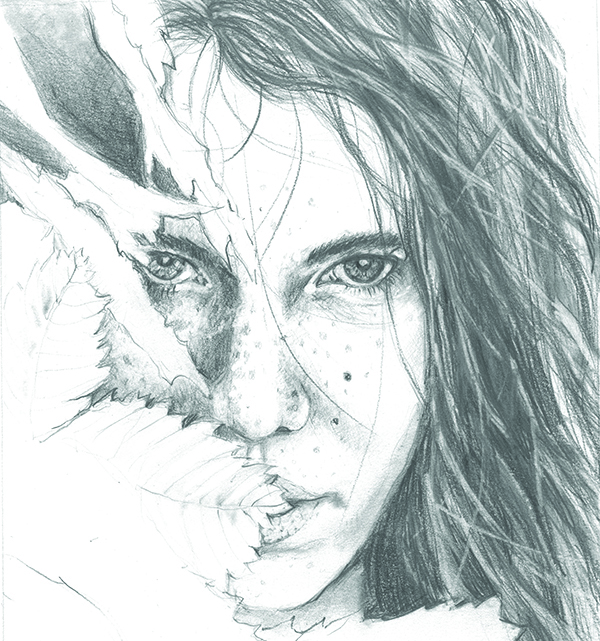 Logos Peregrin was born and raised in a southern US suburban town. Preferring the adventures of stories to the tedium and strain of the real world, Logos wanted to be a writer from the age of five. Only her twin sister, an avid reader herself, managed to kindle within Logos any kind of interest in the world around her.
Then, when the Peregrin twins turned eight, life handed Logos the perfect story.
By handing her sister the perfect book.
Suddenly, this world didn't seem real. It was overlaid with a strange, new truth. A multiday disappearance and a near-death experience led to an increased age gap between the twins that only drew them closer together.
And through it all, they discovered a power inherent within names and language. A power they learned both to avoid and to harness. A power that shapes Logos's writings as surely as it shapes the lives of both her and her sister.
D. Marie Prokop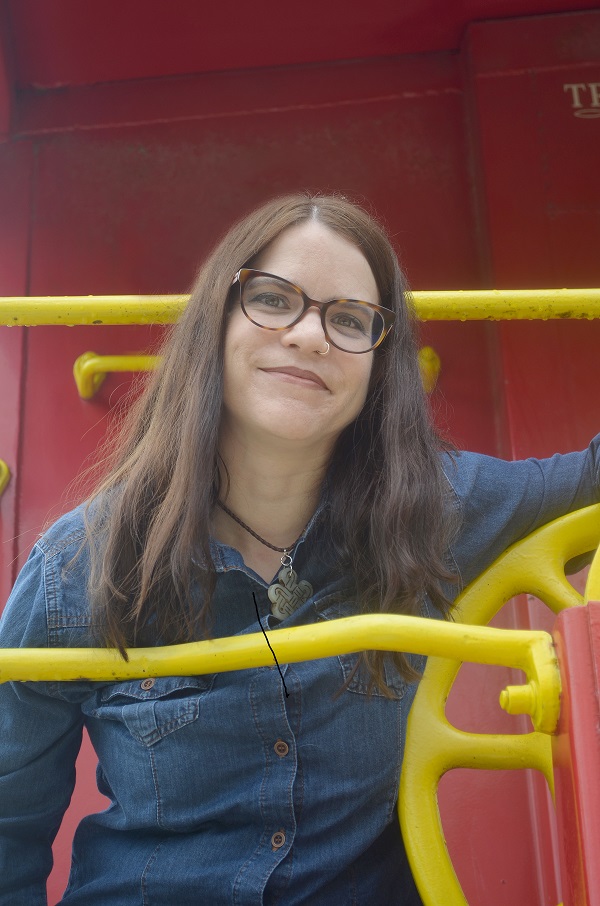 D. Marie Prokop enjoys stories with riveting adventures, spiritual insights, and enlightening cultural or social critiques. She is also a singer-songwriter and avid fiber artist / knitter. Born and raised in Pennsylvania, the former Yankee now resides in Houston, Texas, along with her loving family, their feisty cats, her beloved ukulele, and much, much yarn.
Jess Reece
Jess Reece is a speculative fiction author who was born with a pen in her hand. At the age of four, she wrote her first story about a dog who took a ride on an alien spaceship to the moon. She has been chasing fantastical ideas ever since.
You can follow Jess on Facebook at JessReeceAuthor, on Twitter at jessreeceauthor, and on Instagram at jessreece_authorartist. You can also visit her website at www.jessreece.com.
Amanda Salmon
Amanda Salmon is a young adult fantasy author. She loves magic and the supernatural. She has even gone ghost hunting. Fortunately, she never encountered a real specter; unlike her characters, she has not been gifted with magical abilities.
Amanda lives in a small town in Kentucky, where she finds inspiration all around her. The donkeys across the road have been extremely helpful at the most inconvenient times with their banshee wails.
You can follow her on Facebook @AmandaSalmonAuthor.
K.T. Seto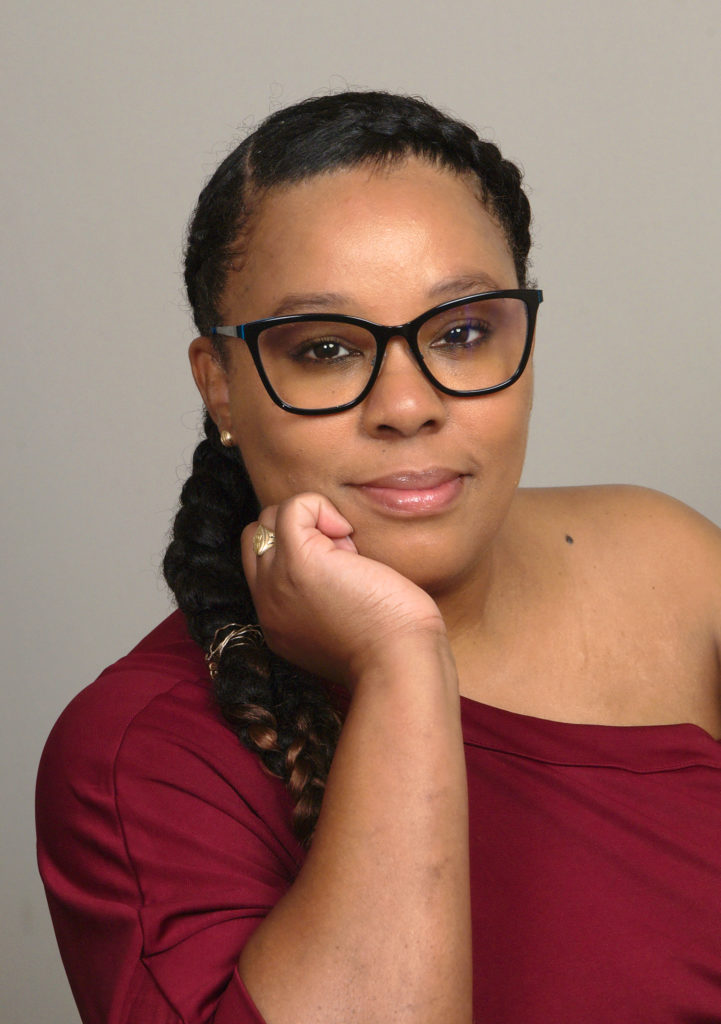 K. T. Seto writes short stories and novels—which you probably figured out since you're super smart and awesome. They're mostly speculative fiction and paranormal romance, so don't go looking for damsels in distress or the next Tolstoy in any of her works. They're strictly a way to escape for a few hours in your favorite chair with the accompaniment of your choice. Wine? Cookies? The blood of your enemies? Whatever.
K. T. also has a deep and abiding love of chocolate—like most people fortunate enough to have tasted it (unless they're allergic or sociopathic)—and a compulsion to play what-if. Look for news of her work on social media: @KatAboutThat on Instagram and K.T. Seto-Author on Facebook. Her website is coming, summer 2019.
Theodore Niretac Tinker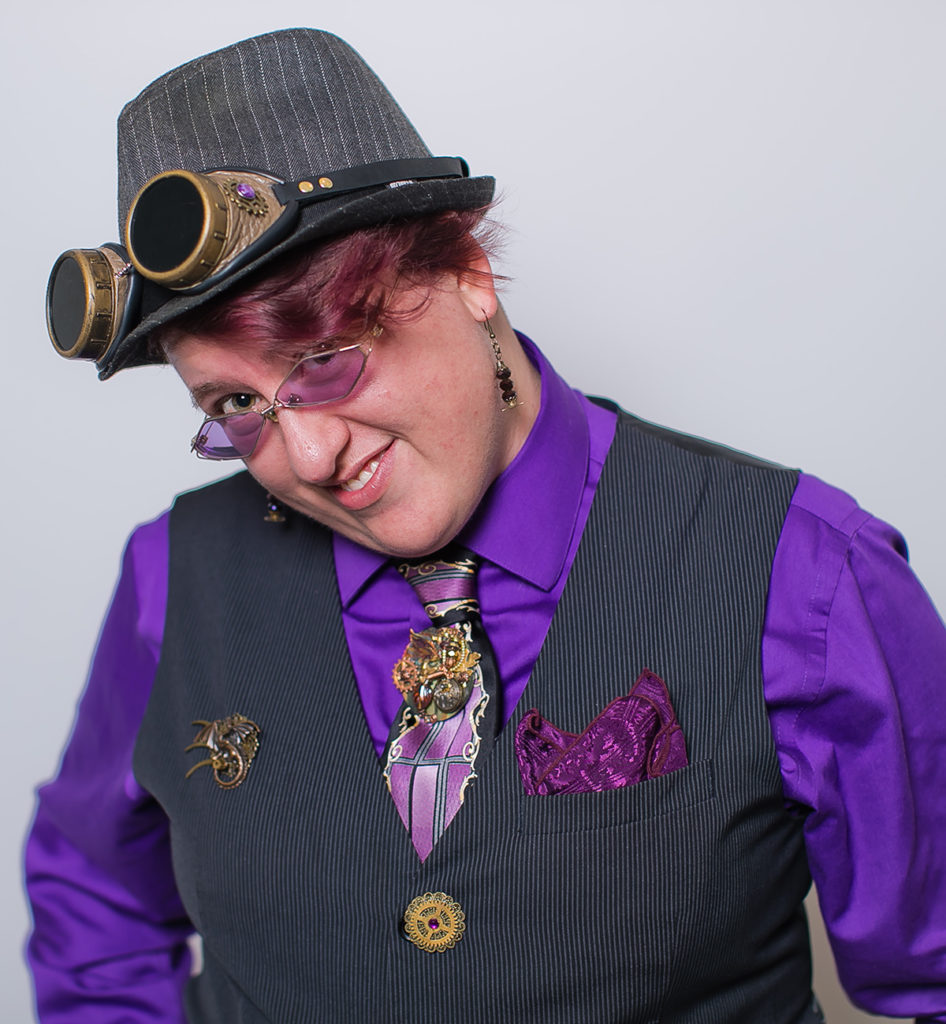 Theodore Niretac Tinker grew up dreaming of fantastical worlds and creatures, of plots in space, and of strange new cultures. Certain he needed something other than writing to support his through life, he spent his time at the University of Texas at Dallas focusing on math and computer science. Two years after graduating with a BS in applied math, he rediscovered his true passion and rededicated himself to his literary dreams.
Since then, Tod has published an ongoing series of young adult spiritual/fantasy novels, including Peace of Evon, Gift of War, and Lost King. His short stories have appeared in HWG Press's Riding the Waves and Out of Many, One, Inklings Publishing's Eclectically Cosmic and Eclectically Heroic, and Writespace's In Medias Res. His poetry has been published in OWS's Primal Elements.
Theda Vallee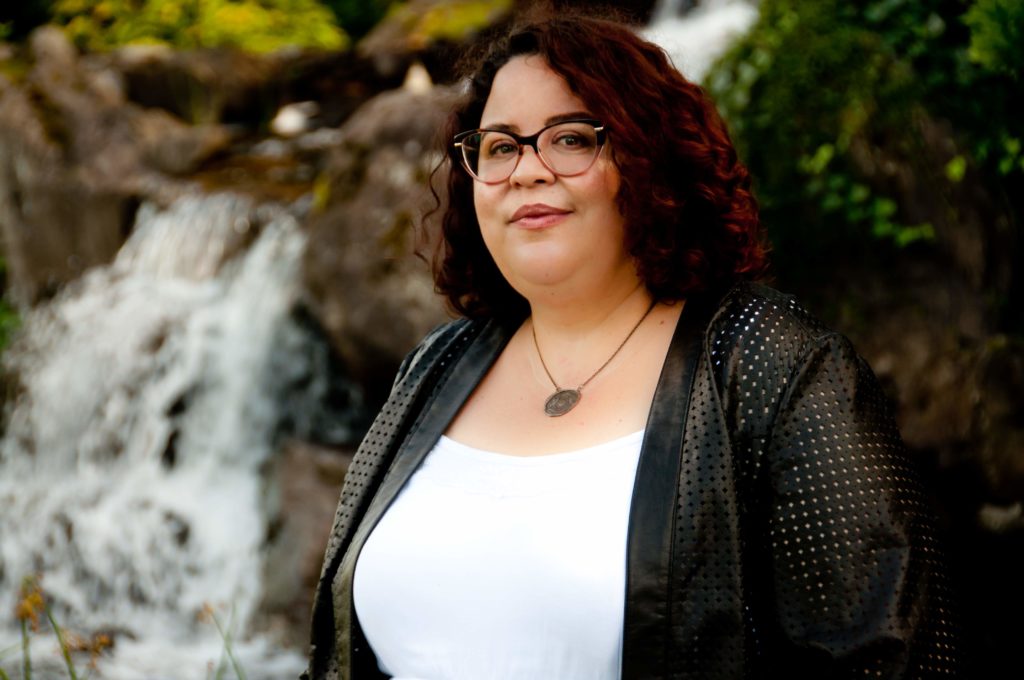 Theda Vallee is an author of fantasy and urban fantasy, with occasional forays into post-apocalyptic sci-fi. She lives in the Pacific Northwest with her husband, two sons, three cats, and two yappy pups.
Living in a place where the sun never shines, she channels rain-induced delirium into creating fierce independent heroines who kick ass and take names. Her obsession with mythology and folklore can be seen as she often interweaves known legends into her vibrant worlds, though always with a distinctly Theda twist.
When she's not writing, you can find her hiking, reading everything she can get her hands on, and traveling to distant locales in search of snacks.
Theda is currently working on the third book of her Violetta Massoni Series. You can follow Theda to find out how to nab her other works and receive updates for everything that's coming: on Facebook at thedavallee and on her website at www.thedavallee.com.
Emily Van Engen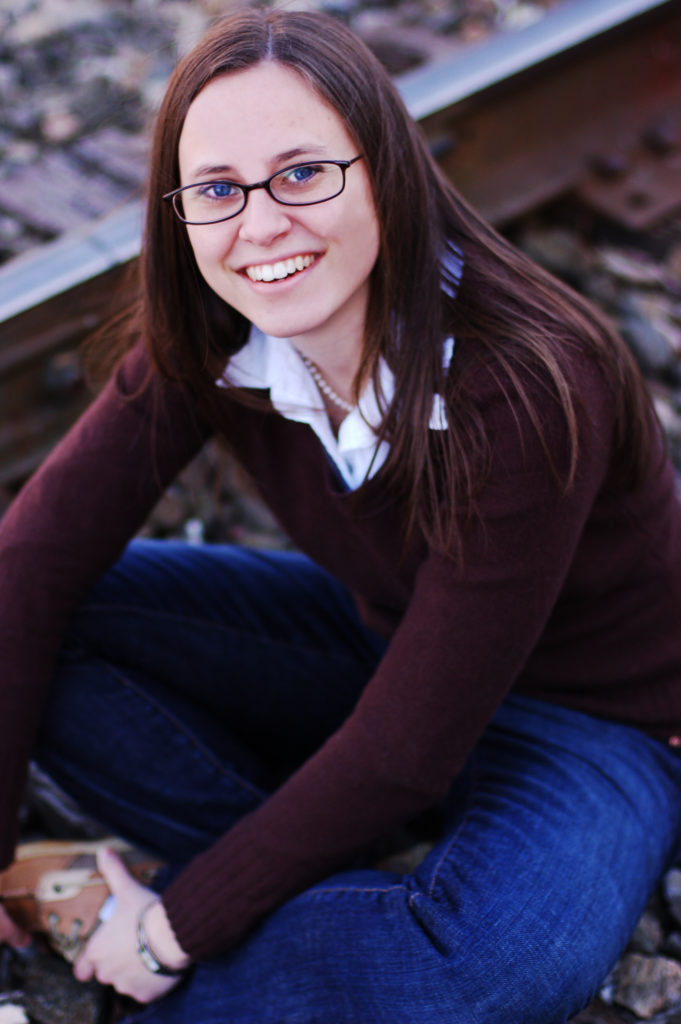 Emily Van Engen tells people often and proudly: "Middle schoolers are my people." Teenagers in general, with their awkwardness and angst, are exactly the room of people she wants to get trapped in. [Well maybe not trapped unless there are abundant supplies of snacks and deodorant.] She writes YA fiction to show her students that they can achieve anything if they work hard. Though she spent her childhood as a proud Virginian, Van Engen happily embraces her life as a Michigander, including the three seasons of winter. When she isn't teaching her "kids" at school or writing about the ones that occupy her mind, she's at home reading or being lazy with her husband and dog, Cloud (@cloudpups). Her first novel Turn, a young adult suspense, debuted in September 2018. Join her on a journey of creative and educational hijinks at emilvanengen.com or on Instagram @emilyvanengen.
E.A. Williams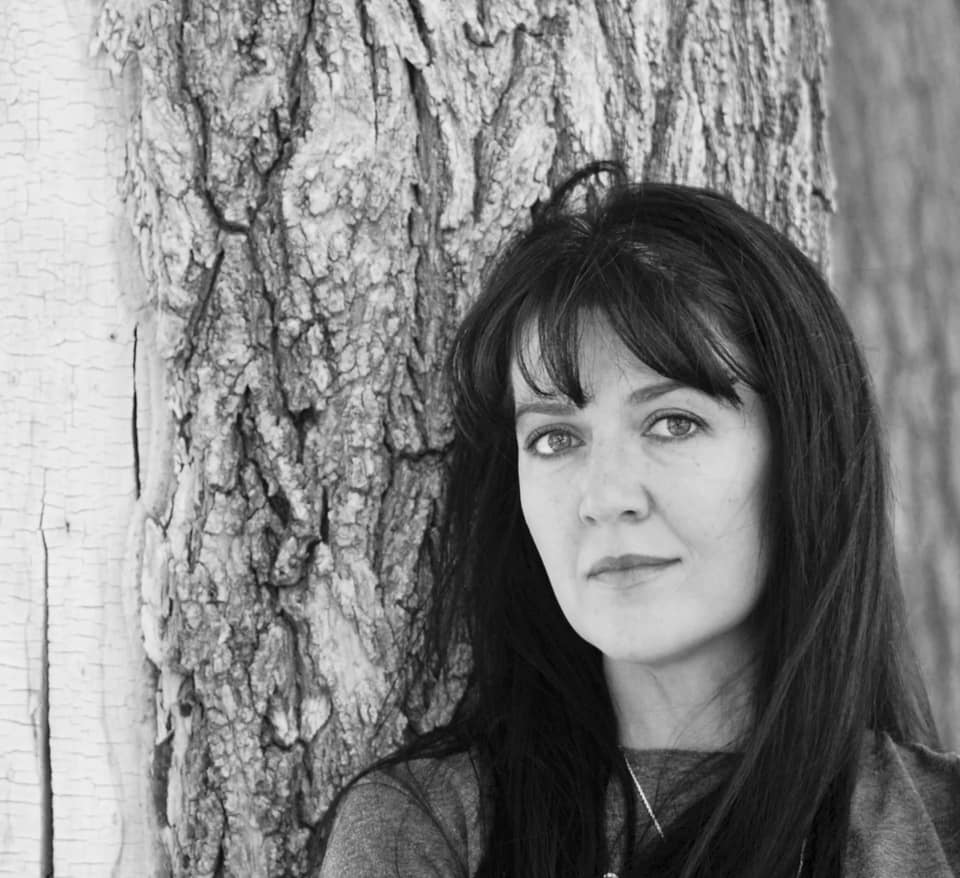 E. A. Williams is a writer of many genres. Her interests focus on gothic literature, as well as crime and paranormal romance.
Her work will capture your raw emotions, bringing you into a world of suspense and exposing you to sheer terror.
Combining her medical background and vivid imagination, as well as hobbies that include culinary creations and art, she explores many avenues to bring her writing to life.
E. A. Williams is a California native currently residing in Texas with her husband and daughters. You can follow her on: Facebook @ WriterE.A.Williams, Instagram @writer_e.a.williams, and Twitter @WriteEAWilliams.
Deana Rose Wilson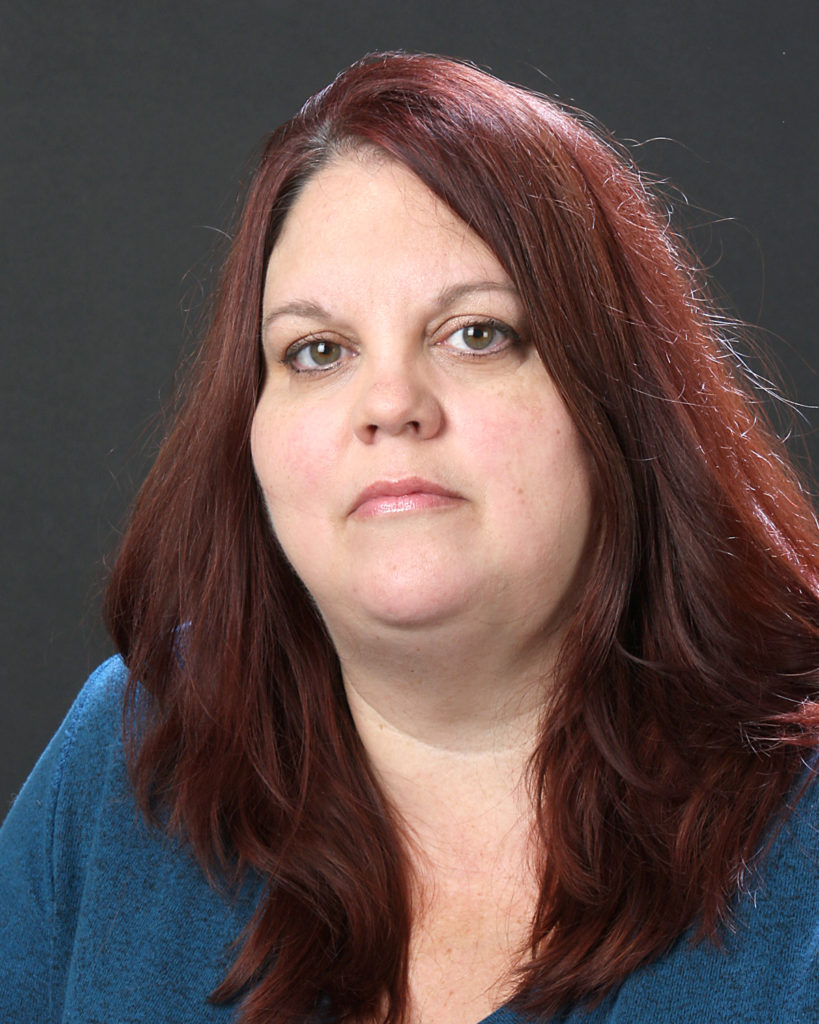 Deana Rose Wilson is a self-proclaimed weaver of fantasy. Born to a family of eight children living in a Montana town so small it boasted only a bar and a post office, she soon discovered books and writing as an outlet for her creative nature.
She earned her BA in creative writing from SNHU, minoring in screenwriting and history. Her experimental short story, "Fragmented," was featured in The Penmen Review, and her sci-fi epistolary story, "Treason of Asphodel," was featured in Write of Passion. With the help of a houseful of cats and kids, she is completing her high fantasy trilogy while doing research for several other novels.
You can follow her on Twitter at PhoenixRose18, on Instagram at deana.r.wilson, and on Facebook at Deana Rose Wilson, Author.
Sarah Windsor
Sarah Windsor is an emerging author of queer romance, cyberpunk, and fantasy. Reading fantasy novels with queer heroes gave her the courage to realize her own bisexuality. She writes to share that courage and solace. Her queer protagonists find love and tenderness in the midst of hard worlds, happy endings they never imagined for themselves.
Sarah has a BA in fiction writing from the University of Pittsburgh and an MA in East Asian studies from Duke. But to be honest, she really learned storytelling in the wilds of play-by-post roleplaying. She has lived in England and Japan. She currently lives in Pittsburgh, which makes her cyberpunk heart sing with its rusty bridges, self-driving cabs, and tech conglomerates rising in the husks of old steel mills.
Read her serialized fiction at WindsorWritesBlog.wordpress.com.
Find her on Twitter @Windsor_Writes and on Facebook @CyberpunkAndUnicorns
Amanda Mills Woodlee
Amanda Mills Woodlee is a mediocre guitar player, "the best sub ever" (according to students she totally didn't bribe with candy), and the worst at turning in her library books on time. She loves languages and speaks English, Spanish, French, and GIF. Travel and snacks are essential to her writing process. She is currently working on a series of short stories and her first novel (apart from the Sailor Moon fanfic she wrote in seventh grade). Amanda and her husband, Ryan, live in eastern Oregon with their cat and four chickens, who all run when she tries to hug them. You can find her portfolio and blog at amandamillswoodlee.wordpress.com. Follow her on Facebook at Amanda Mills Woodlee – Author for writing updates, the occasional meme, and to ask her what color your birthday is.