Our Team
Tod Niretac Tinker
"Don't be afraid to dig into your world; it'll stir up a lot of meaningful stories."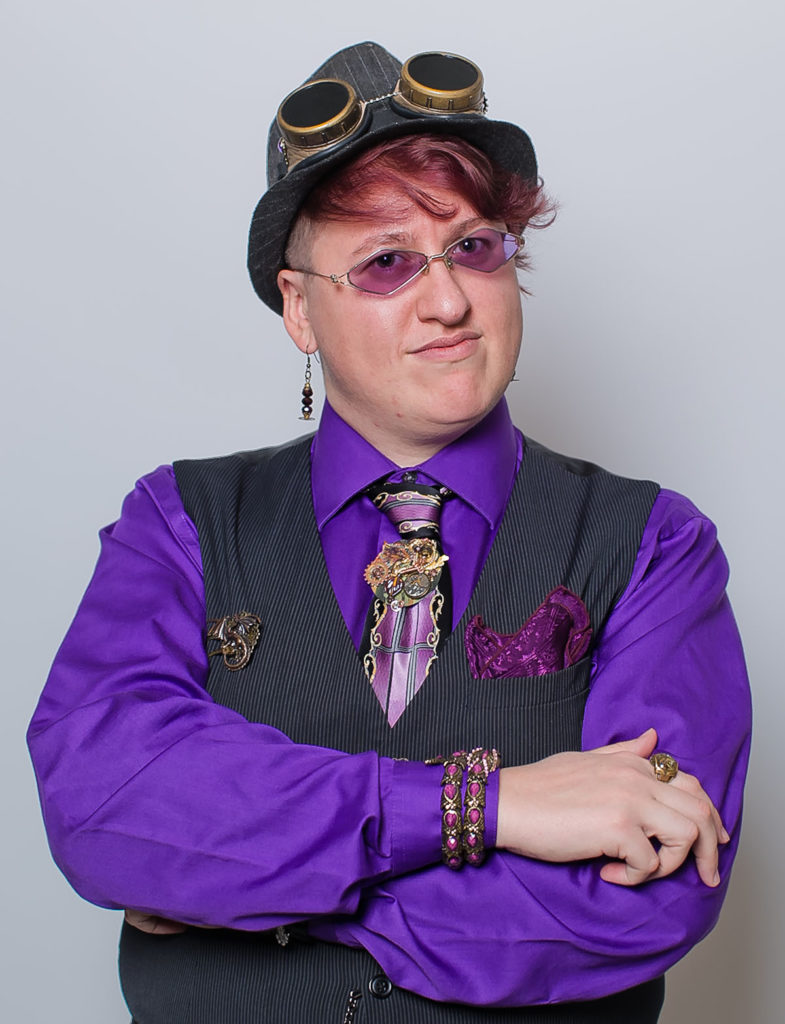 Theodore (Tod) Niretac Tinker (he/him/his) is the editor and author of multiple award-winning books. Tod grew up dreaming of fantastical worlds and creatures, leading him to author a series of young adult spiritual/fantasy novels: Peace of Evon, Gift of War, and Lost King. With his degree in Applied Mathematics, he was gifted with the best of both worlds—a love of language and a keen eye for details. He holds a certificate of editing from the University of Chicago.
In addition to being co-owner of Balance of Seven, he is the owner of TNT Editing and provides authors with freelance developmental editing, copyediting, proofreading, and formatting services. He teaches master classes on worldbuilding and point of view and is an active contributor to the Houston Writers Guild anthologies. As a seasoned author himself, he understands the personal nature of writers' works and strives to make their words and style shine.
Dr. Nyri A. Bakkalian
"We will rise and be raised together."
Dr. Nyri A. Bakkalian (she/her) is an author, journalist, historian, and accomplished raconteur, based in Pittsburgh but a Philadelphian by way of Sendai, New York, and Beirut. As of January 2023, she is the Managing Director of Balance of Seven Press. She hosts the podcast Friday Night History and co-hosts the podcast Cleyera: Conversations on Shinto. She is a staff writer for Unseen Japan, and the author of the novels Grey Dawn: A Tale of Abolition and Union (Balance of Seven Press, 2020) and Confluence: A Person-Shaped Story (Balance of Seven Press, 2022). Until her graduation in 2017 she was a graduate teaching assistant and instructor in history at the University of Pittsburgh; today, she is a remote instructor for Writespace.
From the beginning, as a queer, polytheist, polyamorous woman raised in a diaspora who is an exile twice over from her ethnic community, Nyri has been driven to write the representation she wishes to see, so that others, especially other women, take strength and hope that they can find belonging, community, and visibility. Nyri's novel Confluence was nominated for the Nebula Award and was placed on the SFWA Reading List; her short story Chinode-matsuri was nominated for the Pushcart Prize. Grey Dawn won 2021 NYC Big Book Award Distinguished Favorite, and was noted by J.P. Der Boghossian of the Queer Armenian Library as being the first novel by an Armenian-American lesbian. Meanwhile, Nyri's memoir essay Curtains in the Breeze won the 2018 Fountain Magazine essay contest. Her doctorate is in Japanese history, and her master's thesis was once criticized for reading "too much like a novel." She has produced nonfiction, fiction, and photography content for more than a dozen publications, including two newspapers and five anthologies, as well as for Eisner Award-nominated author Magdalene Visaggio's Kim & Kim. She has been interviewed by the United States Naval Academy History Museum's Preble Hall podcast, as well as the naval think tank CIMSEC's Sea Control podcast, Jayne Nakata's award-winning Transformations with Jayne, JP Der Boghossian's Seven Minutes in Book Heaven, as well as Joint Geeks of Staff and Joe Kassabian's Lions Led by Donkeys.
Self-employed by necessity as a neurodivergent, queer, Middle Eastern woman with a doctorate perennially considered too overqualified or unacceptable for the hundreds of traditional jobs for which she once tried to apply, Nyri has learned– under duress– the importance of a strong self-marketing operation as an author. She is eager to build other authors up to do the same, because "starving artist" is not a label for which authors have to settle. Meanwhile, working relationships with bookstores like Wichita's Sapphic Sweets and Reads, and nearly a decade of experience working in and around libraries, have given Nyri the tools to get her books into libraries and personal collections far beyond the US. The Dayton Metro Library, Chicago Public Library, and Vancouver Public Library are just three of the collections that house Nyri's work.
Nyri's strength as an author and mentor of authors is standing at the intersection of a plethora of genres and media, and finding a harmonious through-line to join them all. She has been called a "hero who wears a thousand faces," a "goddess among women," a "jane of many trades," a "history professor e-girl," and more, and wears all of those apellations with pride. She looks forward to working with you.
Charlene Templeman
Leo Otherland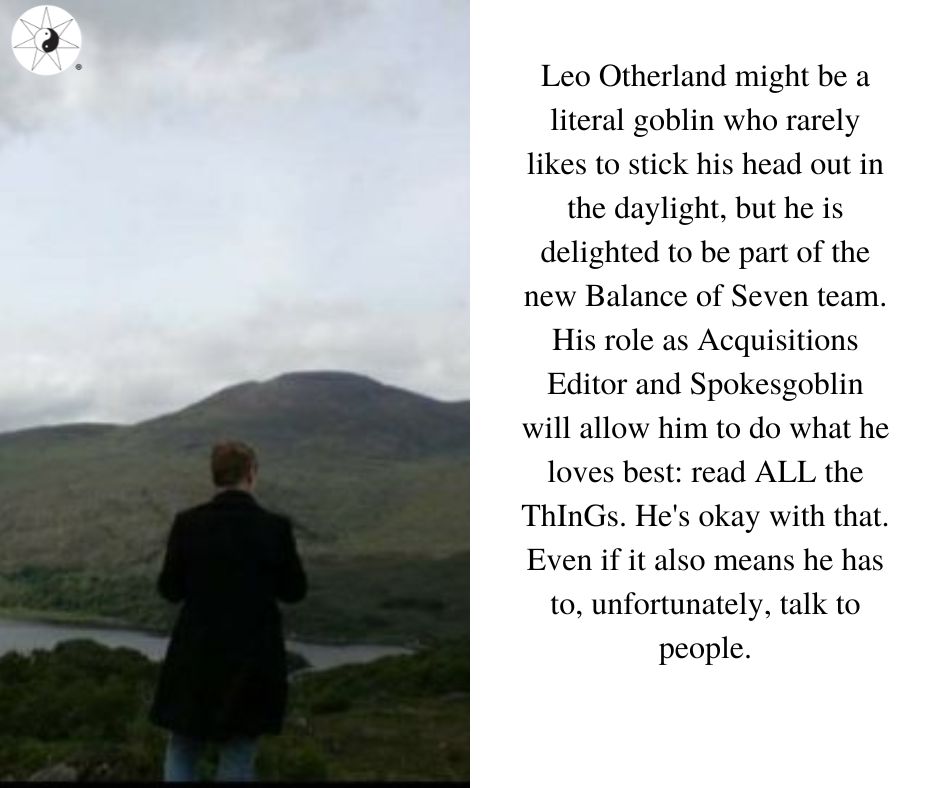 Nikolai Wisekal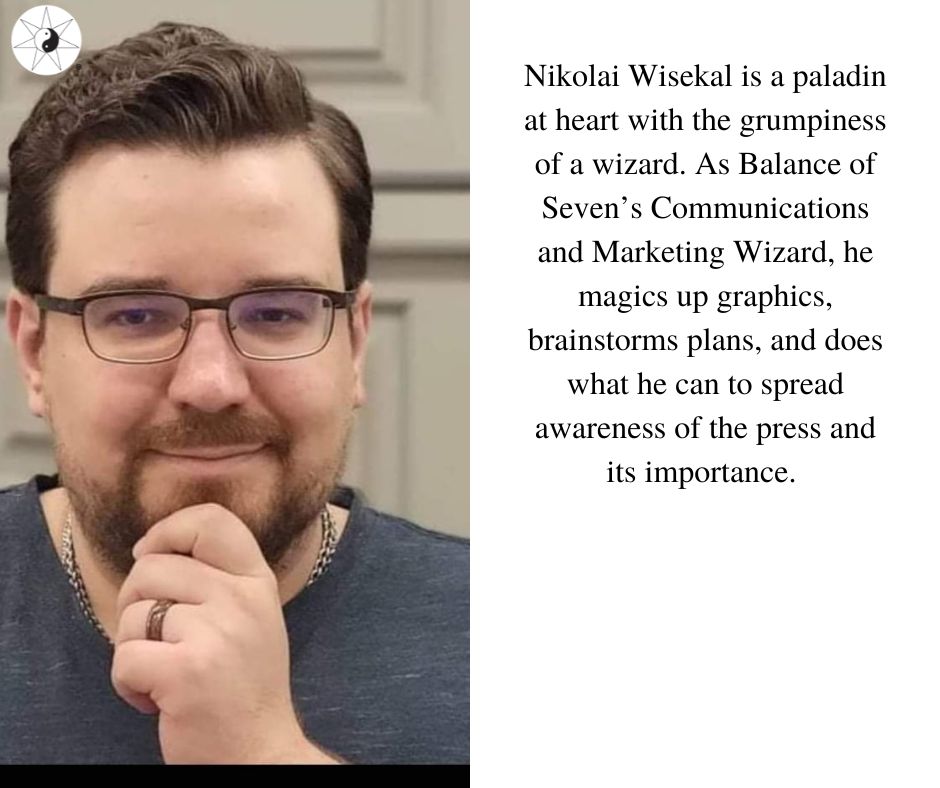 D. Ynes Freeman
"Publishing your novel is definitely worth doing. Our words, our art: it's our legacy. It's what makes us immortal. It lives on, even after we're gone, reaching people and touching their lives in ways we can't even fathom."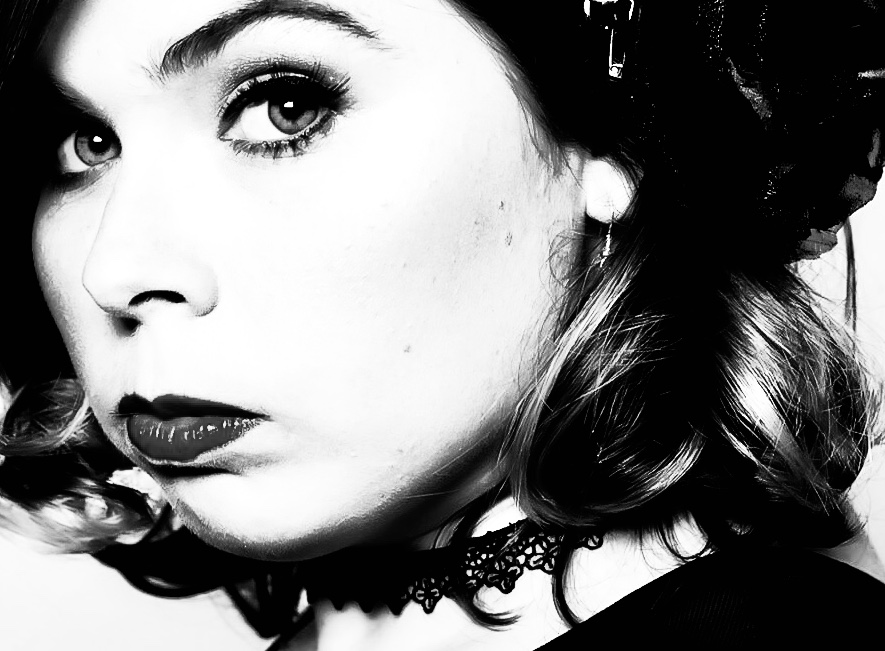 D. Ynes Freeman (she/her/hers) is the Founder of Balance of Seven. With her background in traditional publishing, including editing, audience marketing, and management, she has guided more than a thousand authors with kindness and encouragement in that time. By founding Balance of Seven, she has fulfilled her long-time passion of working with creatives, helping promote diversity, equity, and inclusion by providing a platform for emerging writers and artists fulfill their creative dreams, often going far beyond what they may have thought was possible. Ynes is a Distinguished Toastmaster (DTM) who has held numerous leadership roles, and she is an active volunteer and instructor at Writespace Houston. Using the pen name Ynes Malakova, she is a three-time award-winning short story author. Her debut novel, "A Viper in the Court," is coming in 2023.